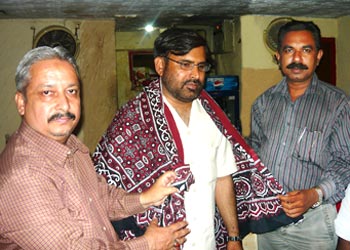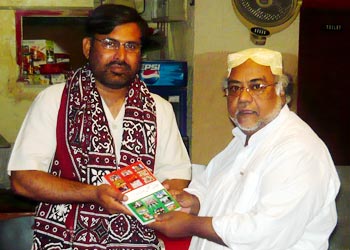 Sohail Ahmad Raza, Director of MQI's Interfaith Relations and Deputy Secretary General of Pakistan Awami Tehreek, visited Sindh on the invitation of the Minority Wing of PAT Sindh chapter. The Minority Wing arranged a ceremony in his honour during his visit to Karachi, which was presided over by PAT President of Sindh Dr S.M. Zameer, while Syed Ausat Ali, Dr Liaqat Munnwar, Zahir Akhtar, Imran Afridi, and Mufti Mukkarum were also present on the occasion. PAT's Minority Wing gifted a traditional Sindhi cap and attire to Sohail Ahmad Raza on the occasion.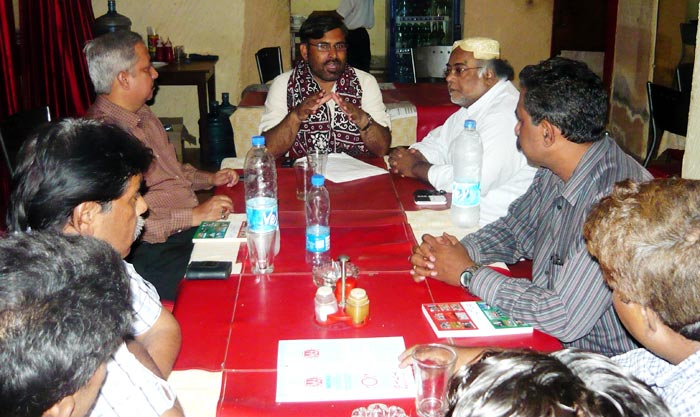 In his address to the participants, Sohail Ahmad Raza thanked the members of the Minority Wing for hosting a ceremony in his honour. He felicitated PAT (Sindh chapter) on their efforts to promote the message and mission of Dr Muhammad Tahir-ul-Qadri in tense environment of Karachi. He threw light on the rights of minorities in an Islamic state. He particularly appreciated the efforts of the Minority Wing of PAT for promotion of peace, interfaith harmony.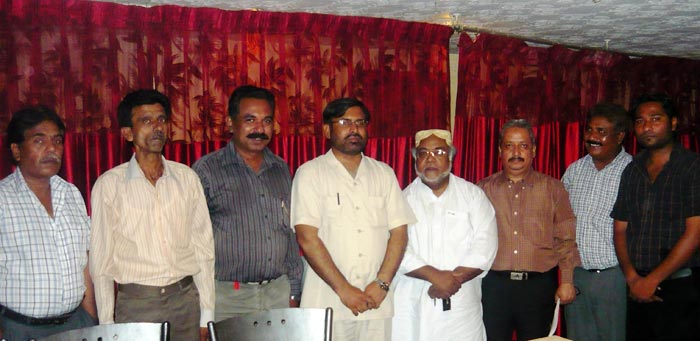 Dr S.M. Zameer gifted his book "Class Conflict and Change of System" to Sohail Ahmad Raza. The ceremony ended on Dua for peace and harmony.